Overview
Flexible flatfeet are considered normal in young children because babies are not born with a normal arch. The arch may not form fully until sometime between ages 7 and 10. Even in adulthood, 15% to 25% of people have flexible flatfeet. Most of these people never develop symptoms. In many adults who have had flexible flatfeet since childhood, the missing arch is an inherited condition related to a general looseness of ligaments. These people usually have extremely flexible, very mobile joints throughout the body, not only in the feet. Flatfeet also can develop during adulthood. Causes include joint disease, such as rheumatoid arthritis, and disorders of nerve function (neuropathy). Unlike a flexible flatfoot, a rigid flatfoot is often the result of a significant problem affecting the structure or alignment of the bones that make up the foot's arch. Some common causes of rigid flatfeet include. Congenital vertical talus. In this condition, there is no arch because the foot bones are not aligned properly. In some cases, there is a reverse curve (rocker-bottom foot, in which the shape is like the bottom rails of a rocking chair) in place of the normal arch. Congenital vertical talus is a rare condition present at birth. It often is associated with a genetic disorder, such as Down syndrome, or other congenital disorders. The cause is unknown in up to half of cases. Tarsal coalition (peroneal spastic flatfoot). In this inherited condition, two or more of the foot bones are fused together, interfering with the flexibility of the foot and eliminating the normal arch. A rare condition, it often affects several generations of the same family. Lateral subtalar dislocation. Sometimes called an acquired flatfoot, it occurs in someone who originally had a normal foot arch. In a lateral subtalar dislocation, there is a dislocation of the talus bone, located within the arch of the foot. The dislocated talus bone slips out of place, drops downward and sideways and collapses the arch. It usually occurs suddenly because of a high-impact injury related to a fall from a height, a motor vehicle accident or participation in sports, and it may be associated with fractures or other injuries.
Causes
Flat feet can be caused by injury, aging, and weight gain. They can cause pain in the feet and may lead to pain in other parts of the body such as the ankles, knees, or hips. For this reason, it behooves us to treat fallen arches. The question becomes how to do so.
Symptoms
Flat feet can cause a myriad of symptoms, from experiencing pain in the foot, heels, arch, calves, the shin, the knee, the hip and into the lower back due to overworking of the hip flexors or they may find it hard to stand on tip toes.
Diagnosis
Flat feet are easy to identify while standing or walking. When someone with flat feet stands, their inner foot or arch flattens and their foot may roll over to the inner side. This is known as overpronation. To see whether your foot overpronates, stand on tiptoes or push your big toe back as far as possible. If the arch of your foot doesn't appear, your foot is likely to overpronate when you walk or run. It can be difficult to tell whether a child has flat feet because their arches may not fully develop until they're 10 years of age.
fallen arches surgery
Non Surgical Treatment
Custom orthotics are specially designed insoles, which are made for your by prescription. This is done by taking a plaster cast of the foot in its neutral position and is then sent to a laboratory, with your prescription to be made to your exact specifications. The insole then correctly aligns your foot and as a result your body. This will relieve abnormal strain of tissues and structures which can cause pain. For less severe mal-alignments or for sports use a wide variety of temporary insoles.
Surgical Treatment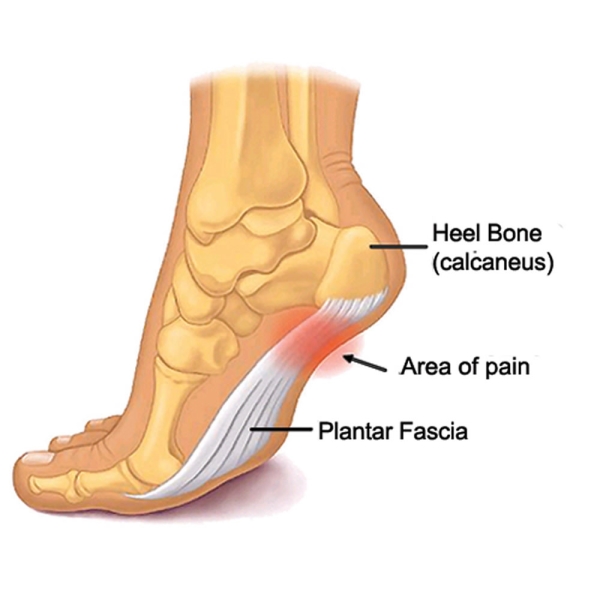 Rarely does the physician use surgery to correct a foot that is congenitally flat, which typically does not cause pain. If the patient has a fallen arch that is painful, though, the foot and ankle physicians at Midwest Orthopaedics at Rush may perform surgery to reconstruct the tendon and "lift up" the fallen arch. This requires a combination of tendon re-routing procedures, ligament repairs, and bone cutting or fusion procedures.
Prevention
Orthotic inserts, either prescribed or bought over the counter, can help keep the arches fixed into position, but always wear them as although they support, they don?t strengthen, which is why some experts reccomend avoiding them. Gait analysis at a run specialist can help to diagnose overpronation and flat feet. Most brands produce shoes that will give support and help to limit the negative effects of a poor gait on the rest of the body. Barefoot exercises, such as standing on a towel and making fists with the toes, can help to strengthen the arches. Start easy and build up the reps to avoid cramping. Short barefoot running sessions can help take pressure off the arches by using the natural elasticity of the foot?s tendons to take impact and build strength to help prevent flat feet. These should be done on grass for only a few minutes at a time.
After Care
Time off work depends on the type of work as well as the surgical procedures performed. . A patient will be required to be non-weight bearing in a cast or splint and use crutches for four to twelve weeks. Usually a patient can return to work in one to two weeks if they are able to work while seated. If a person's job requires standing and walking, return to work may take several weeks. Complete recovery may take six months to a full year. Complications can occur as with all surgeries, but are minimized by strictly following your surgeon's post-operative instructions. The main complications include infection, bone that is slow to heal or does not heal, progression or reoccurrence of deformity, a stiff foot, and the need for further surgery. Many of the above complications can be avoided by only putting weight on the operative foot when allowed by your surgeon.